Detaljer
The Powertronic is a smart powerbar on its own and has 3 modes for each socket. It can be set to AUTO or ON/OFF depending on the equipment it is controlling. When set to AUTO, it can work as a 24 hour schedule and also reacts based on tested parameters by Mastertronic and/or Alkatronic.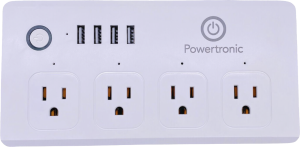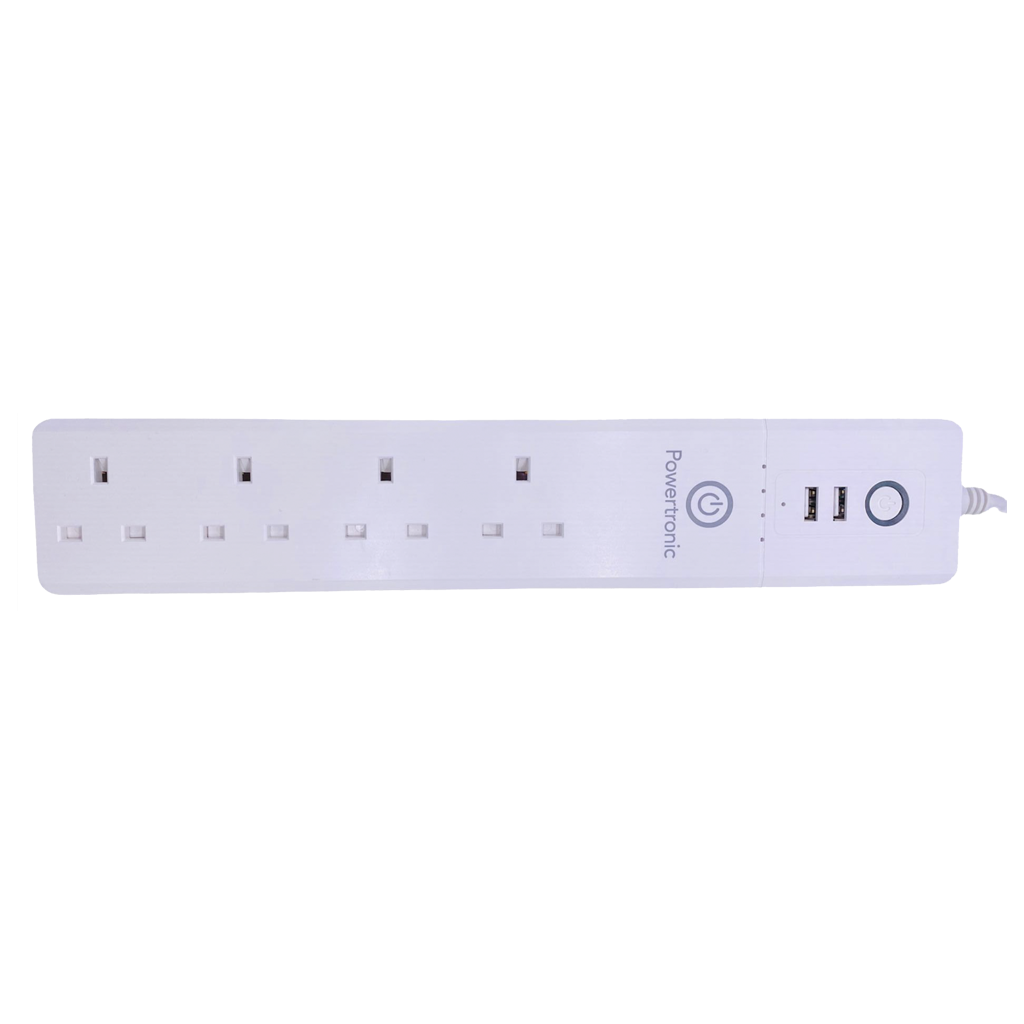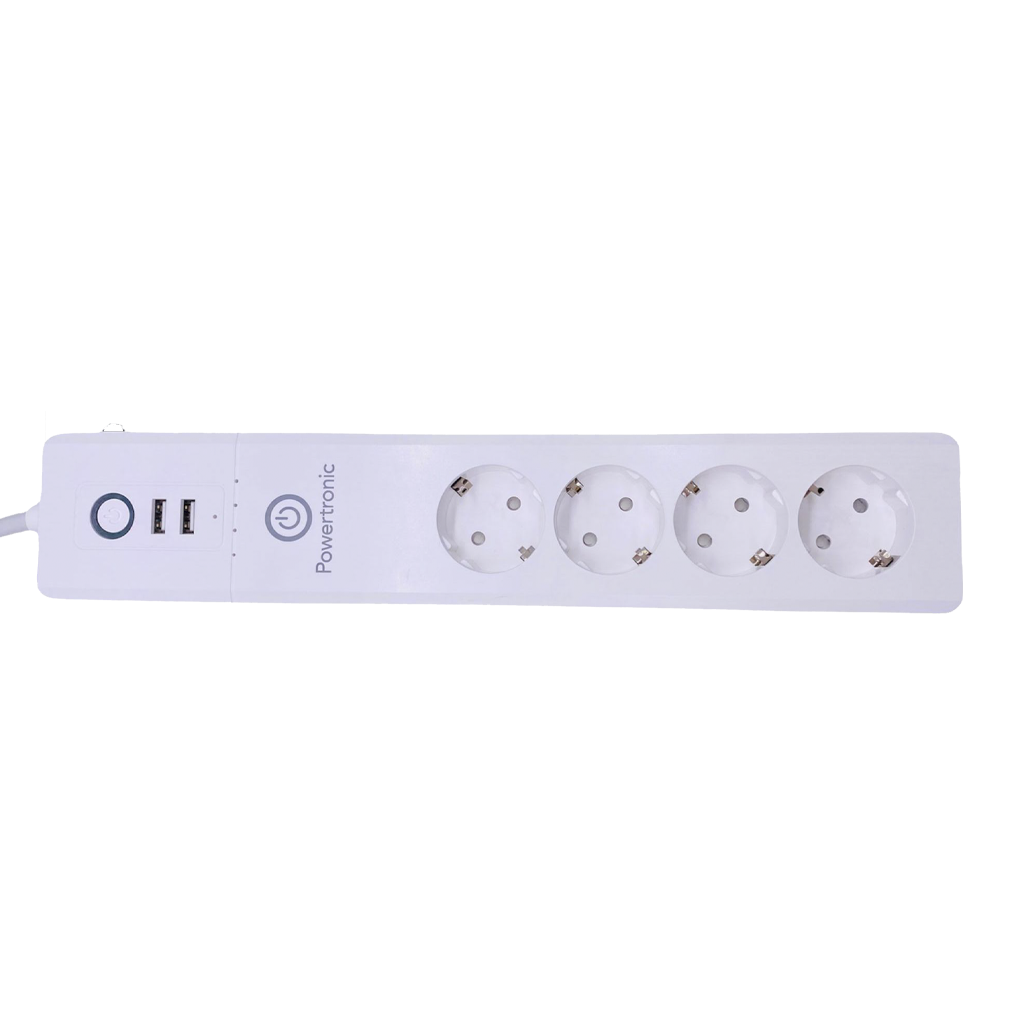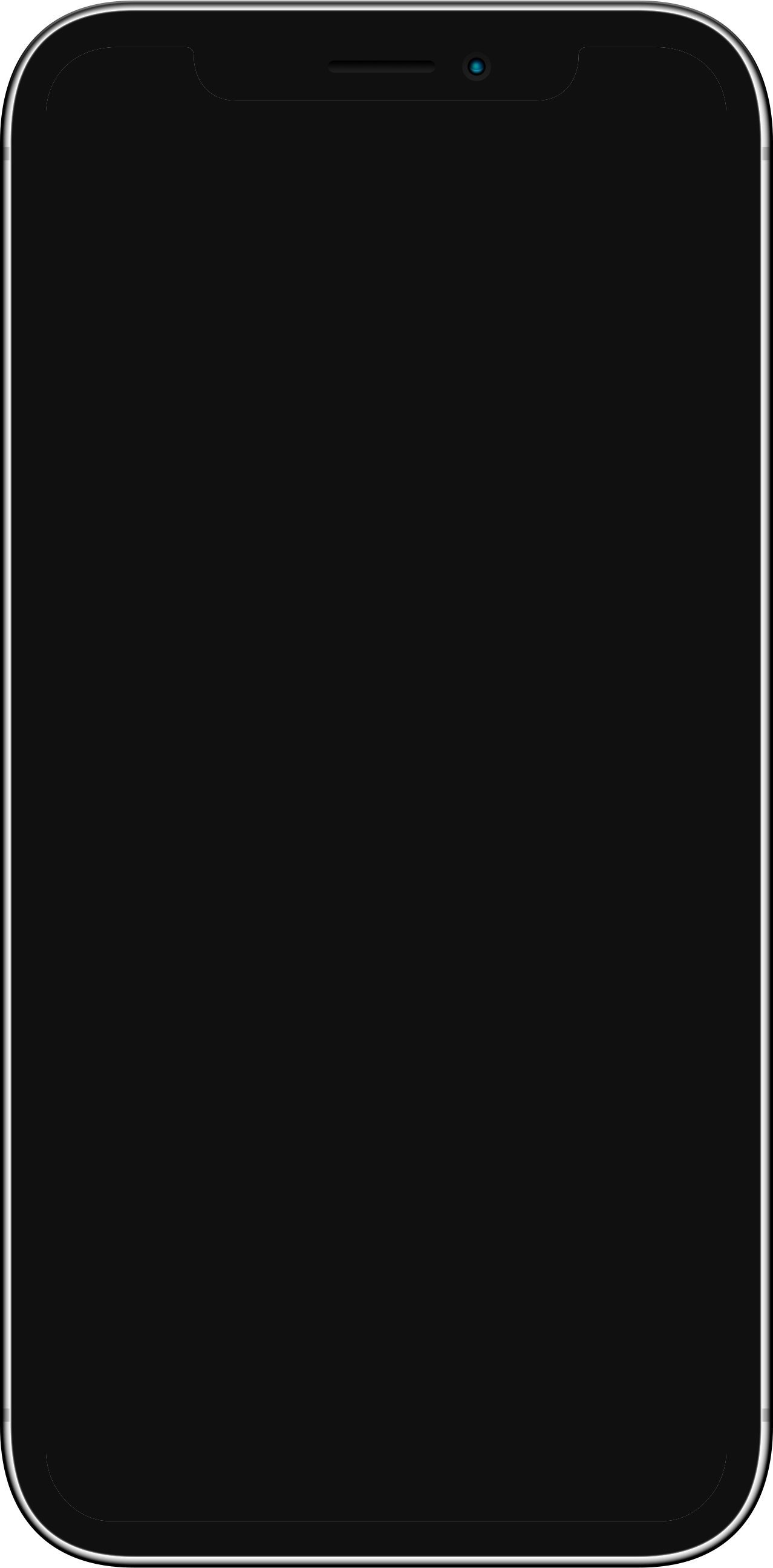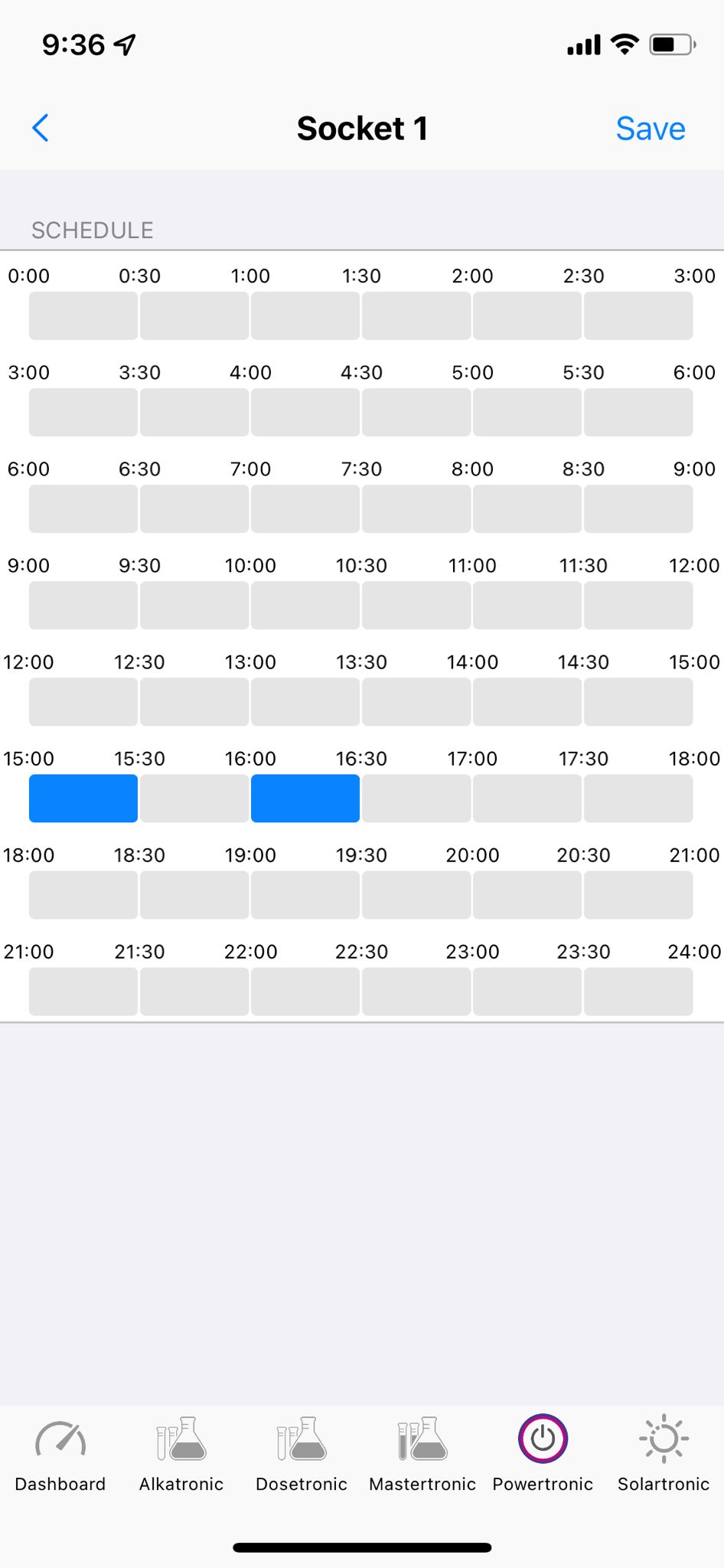 The Auto mode is a feature rich function which allows user to set rules to trigger on/off and even the duration of the triggered event. For example, when NO3 is too low, it can turn off your filter or skimmer for a couple hours or days to allow nutrients to raise up again.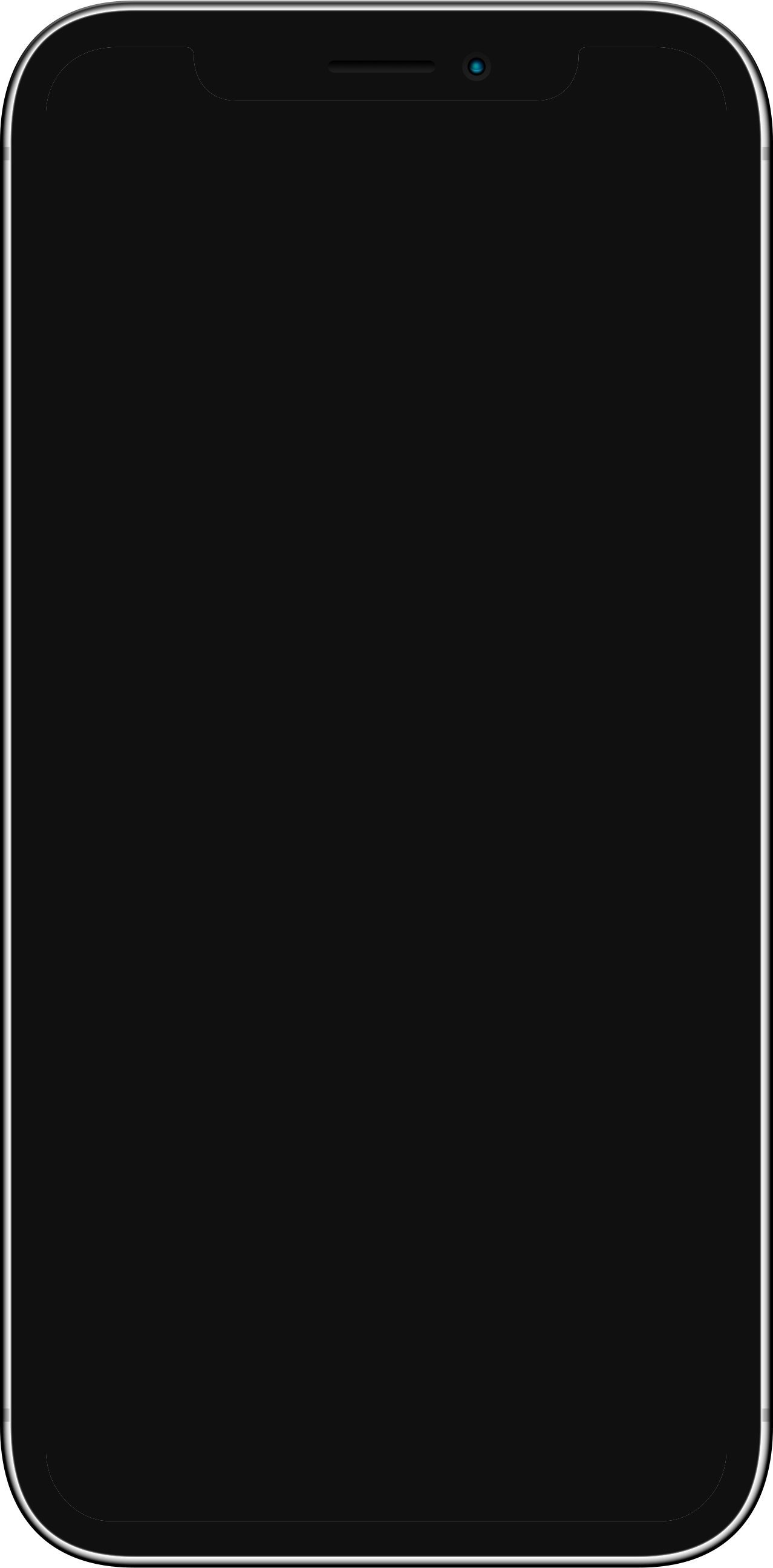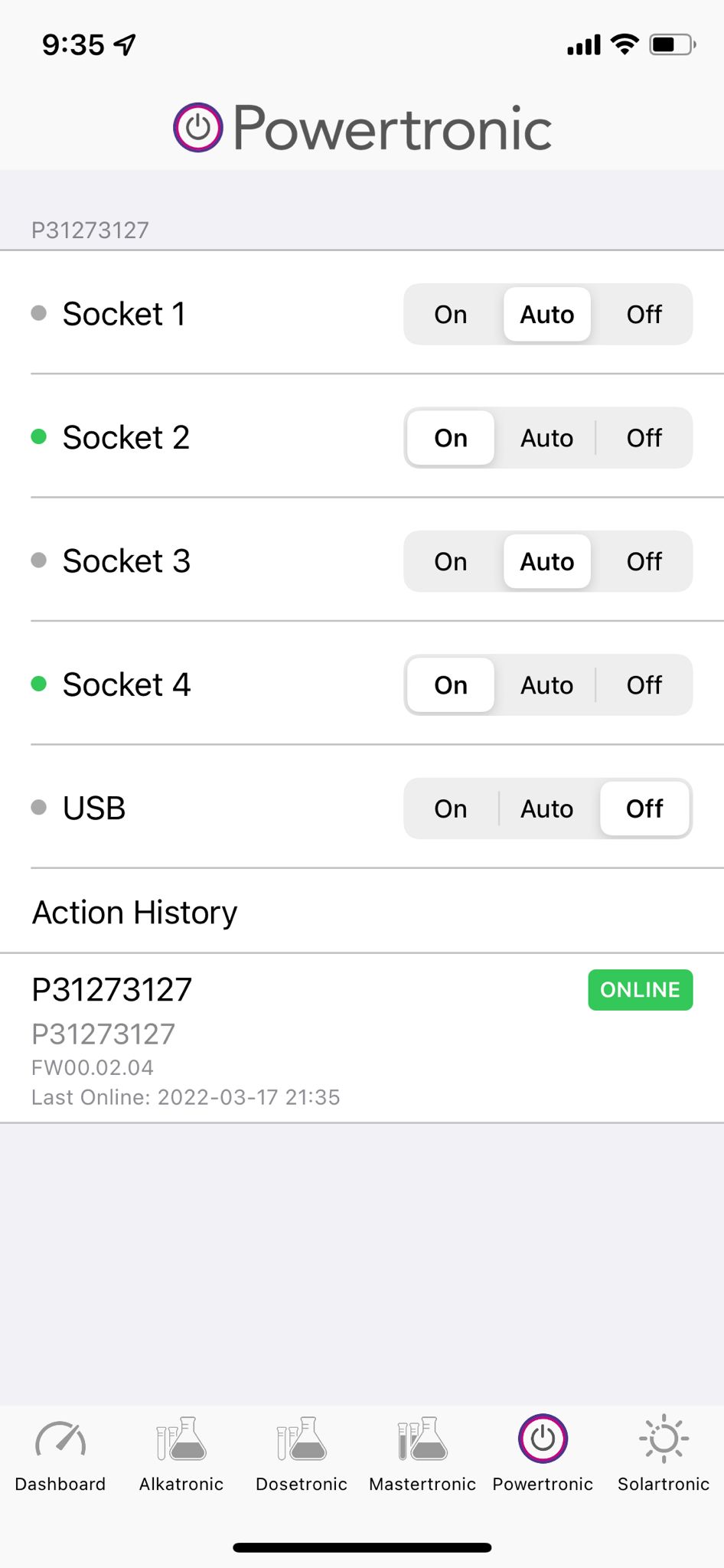 "Seamless integration into the Hydros ecosystem via the cloud allows endless automation possibilities"
Alkatronic is a product that has changed the way of managing aquarium maintenance with one of the main parameters, KH. I can say with certainty that the equipment really does this control easily and accurately!
The Mastertronic is a highly configurable, well built machine with superb software that continues to get even better. Easy to use with reliable and accurate results, one could not ask for much more from an automated tester
"By providing a reliable, precise equipment which took out the tedious and repetitious testings out of the equation, Focustronic's Alkatronic and Mastertronic has reinvented the way that I spend my time around my reef. I simply enjoy more, observe more and envision more for more success. "
"We have been using Alkatronic to test alkalinity every two hours for over two years now, we have to say it's such a reliable and peace-of-mind equipment. It helped us precisely maintain the stable alkalinity in a SPS dominant system, which is the vital to keep these sensitive corals thriving."
"Mastertronic is a great piece of equipment. It is extremely well built! I feel it is ahead of it's time and a game changer. Now I no longer have to worry about my tank any longer!"